Stepbridge Studios

The only Santa Fe studio exclusively dedicated to audio production for Voice and Film.

Located in the heart of the Santa Fe Historic Guadalupe District and just a few minutes walk from the Plaza, Stepbridge Studios is the Audio Post Production service for your every need. Stepbridge has been the first choice of film, television and radio stars residing in, and visiting, Santa Fe and neighboring areas. Reasons for this predilection are professional, courteous staff, top of the line equipment and high priority, on-time sessions and post session audio file delivery. The Stepbridge engineering and support staff are ahead of the curve in every detail.

After providing over 35 consecutive great years of the highest quality exclusive Audio Post Production services, Stepbridge continues to offer it's professional services to post houses, film companies and video producers; to New Mexico and the Film Industry at large.

Stepbridge takes great pride in providing New Mexico's best ADR, Voice Over and Audio Book recording services.

The room is equipped to send and receive ISDN real time digital transmissions, as well as Analogue Phone Patch and Skype Connection Sessions.

A professional 42" plasma screen allows talent a comfortable setting for ADR (Automated Dialogue Replacement) Sessions. The room features soft, plush, winged parlor chairs for the tedious hours of book on disk readings. The versatile track lighting is perfect for "on the spot" light adjustment.

Professional audio engineer and post production staff guarantee the highest quality. Utilizing Digidesign's Protools HD recording Software and Hardware along with Neumann U87 mics, Sennheiser Boom & Lapel mics, Neve mic preamps  and private off street parking. I deliver your audio/session file via FTP as well as conventional ground delivery carriers.
Stepbridge Studios occupies Studio B in The Kitchen Sink Studios Bldg at 528 Jose Street, Santa Fe, NM.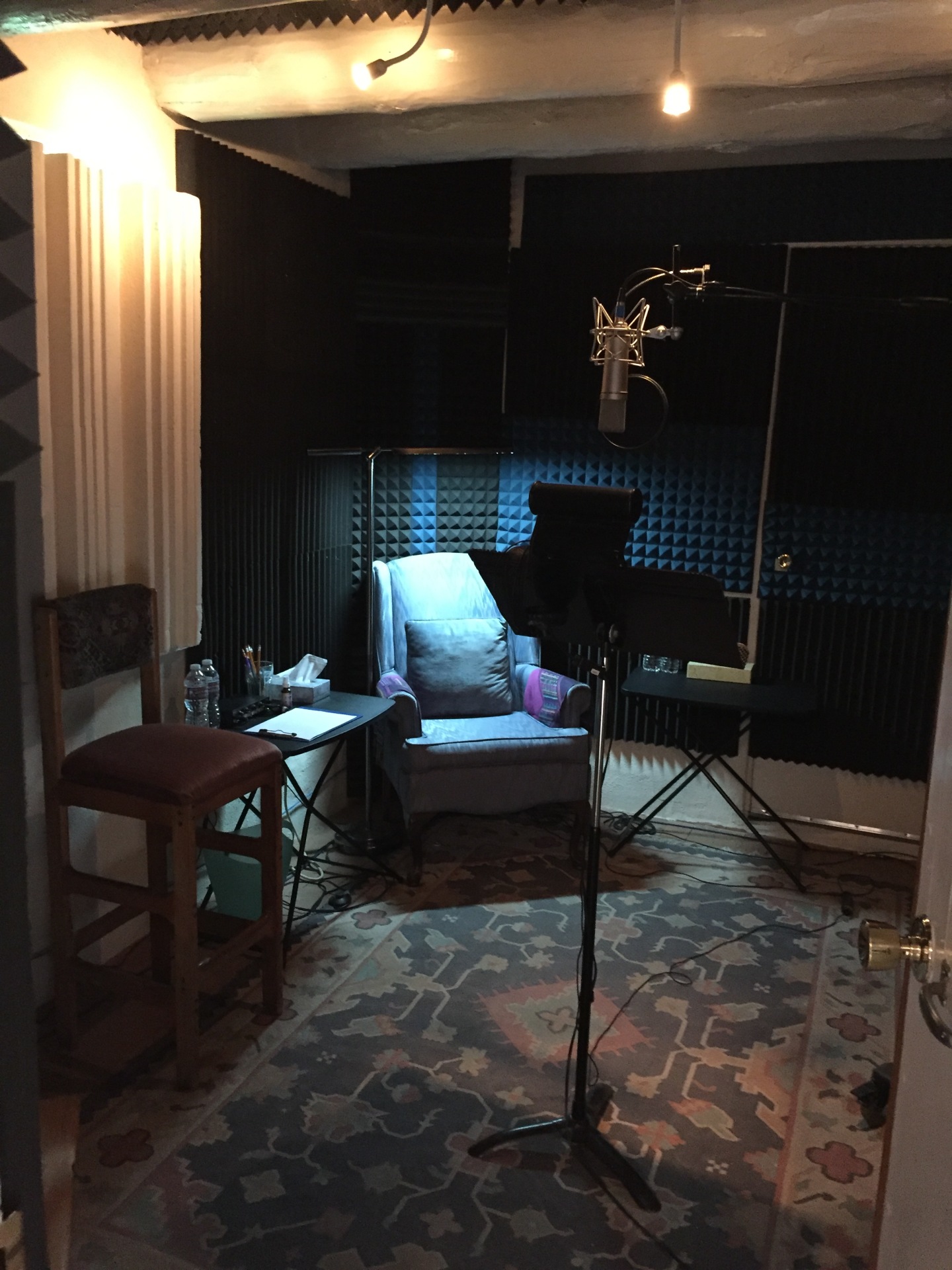 ADR • ISDN, TELEPHONE & SKYPE SESSION CONNECTION • VOICE OVER • AUDIOBOOKS • EDITING • MIXING